Reception
Welcome to Lemon and Lime class!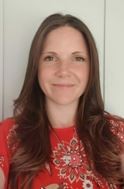 Mrs Ridd (Mon, Tues and Wed)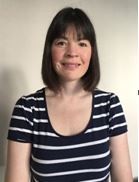 Mrs Jones (Wed, Thurs and Fri)
Teaching Assistants:  Mrs Stone, Mrs Shuttleworth and Mrs Cornock.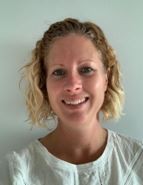 Mrs Chaney (Mon – Thursday)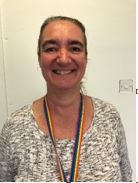 Mrs Timms (Wed PM and Fri)
Teaching Assistants: Mrs Higgs and Mrs Shuttleworth.

We are very lucky here in Reception to be able to share your children's first year in school with them. All of the adults in Lemon and Lime Classes are committed to making every day exciting and full of fun and magic to support your children in their learning journey.
We communicate through Tapestry and Dojo; please send the school office an email or come and speak to us if you are having any difficulties accessing these.
TERM 5


Our value is courage this term and we will be introducing and exploring this value through a range of culturally diverse texts. As part of our global curriculum, the children will be developing an understanding of their immediate and local environment and start to make simple links with other places. Throughout the term we will be considering how we can make our environment better.
This term we are very excited to be introducing the children to Adventure Island where they will imagine with us a range of new characters including Riddle Diddle and The Fidgets. These characters create a fantastic imaginary world which enables us to connect to your children's imagination, but in a collective way, so that all children can enter the world together. By doing so, the children share stories, collaborate, develop their language skills, problem solve, immerse themselves in creativity, build, draw, make and design in an almost endless stream - they want to go and explore it. These characters live on Adventure Island which taps into the curiosity of children hugely, as well as the one thing that they are bursting to the brim with: play!
We will be continuing with the ever-popular Drawing Club and are looking forward to seeing some of these new characters in our Play Projects. We are excited to see the level of messaging by the children being taken to a whole new level which continues to embrace the magic of make believe.
This term in maths, we will be continuing to consolidate the key skills of subitising, counting, comparing and ordering and sorting and matching. Let's just hope Grumpa hasn't jumbled up the numbers again! We will be focusing on teen numbers this term, and moving beyond 20.
Each week, a new nursery rhyme will be shared with the children, including Humpty Dumpty and Polly Put the Kettle On and a copy will be sent home for your child to share with you on Friday.  We hope the children enjoy sharing these with you!
Our focus in our PSED circle times will be on Relationships and we will be thinking about how we make friends and how we solve friendship problems when they occur. We will consider how we can help others to feel part of a group and also think about the way in which we treat others. It is important that the children know how to help themselves and others when they feel upset or hurt and that they know and show what makes a good relationship.
PE takes place on a Monday and Friday and as the warmer weather arrives, we are really looking forward to being able to get out on the field and enjoy some team games.
Now we are in the summer terms, when necessary, please could children come to school with sun cream already applied and with cream that they can top up themselves before lunch. Roll on creams seem to be easy for children to apply themselves (please ensure they are clearly labelled with their name). Sunhats are also needed for outdoor activities.