Reception
Welcome to Lemon and Lime class!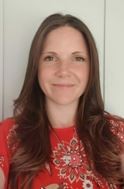 Mrs Ridd (Mon, Tues and Wed)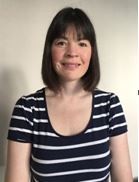 Mrs Jones (Wed, Thurs and Fri)
Teaching Assistants:  Mrs Stone, Mrs Shuttleworth and Mrs Cornock.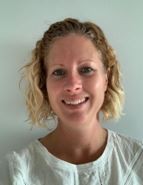 Mrs Chaney (Mon – Thursday)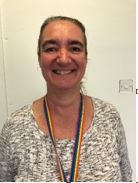 Mrs Timms (Wed PM and Fri)
Teaching Assistants: Mrs Higgs and Mrs Shuttleworth.

We are very lucky here in Reception to be able to share your children's first year in school with them. All of the adults in Lemon and Lime Classes are committed to making every day exciting and full of fun and magic to support your children in their learning journey.
We communicate through Tapestry and Dojo; please send the school office an email or come and speak to us if you are having any difficulties accessing these.
 TERM 1


Over the holidays the team have worked incredibly hard to transform our classrooms into calm, engaging spaces where we hope the children will be able to explore, imagine, build and create through play.
We have created book corners that we hope will encourage the children to pick up a book and get lost in the pages with their friends and adults alike. There are many new books that we have carefully chosen for the children to enjoy and of course a selection of the favourites as well.
The art and junk modelling trolleys are bursting with resources and ready to go! A magical woodland currently awaits the children in the small world area with toadstools, logs and wooden cotton reels topped with grass. The opportunities are endless and we can't wait to see what adventures the children will embark upon in this area!
We are so lucky to have a brand new role play area which is incredibly versatile and we are looking forward to seeing what the children will use it for. Perhaps a vets practice, a café, a hospital? Our maths area is also looking very smart with new baskets for the numicon pieces and a huge variety of loose parts for the children to problem solve with.
Our outside space will offer the children the opportunity to develop their gross motor skills through climbing on the tyres, balancing on wooden planks, rolling the tyres, building and engaging in more imaginative play in the mud kitchen.
This term we are incredibly excited to be introducing 'The Message Centre' to the children. We firmly believe that children have such wonderful imaginations and always have something to tell us; they are just waiting for us to listen!  The Message Centre enables children to have a go at mark making through the use of 'Mystery/Secret Symbols'. It will encourage the children to use their imaginations, be creative and most importantly have fun!
As part of our Global Curriculum, we will be exploring themes of Peace and Conflict this term. We have chosen books that we believe will help us have authentic and meaningful discussions with the children about these themes. The books will include Here We Are by Oliver Jeffers and Supertato by Sue Hendra.  We will also be exploring these themes in our Circle Times and during Explore and Learn time, modelling a variety of strategies and supporting the children to use them when they need to.
In addition to our Global themes of Peace and Conflict we will also be talking to the children about our school values this term which are 'Hope and Generosity'. Again, we are looking forward to exploring these values through some of the beautiful books we have chosen. These books will include 'Because Amelia smiled' by David Ezra Stein and 'If You Plant a Seed' by Kadir Nelson.
The EYFS team can't wait to be part of the magic that your children will bring and the journeys they will undoubtedly take us on as they grow.