Reception
Welcome to Lemon and Lime class!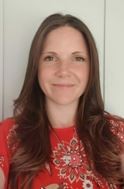 Mrs Ridd (Mon, Tues and Wed)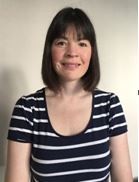 Mrs Jones (Wed, Thurs and Fri)
Teaching Assistants:  Mrs Stone & Mrs Cornock.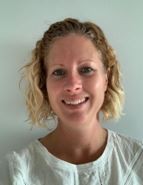 Mrs Chaney (Mon – Thursday)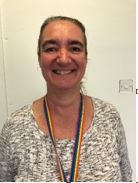 Mrs Timms (Wed PM and Fri)
Teaching Assistants: Mrs Cornock & Mrs Higgs.

We are very lucky here in Reception to be able to share your children's first year in school with them. All of the adults in Lemon and Lime Classes are committed to making every day exciting and full of fun and magic to support your children in their learning journey.
We communicate through Tapestry and Dojo; please send the school office an email or come and speak to us if you are having any difficulties accessing these.
TERMS 1 & 2
Here at St Mary's we know that play is the most vital component for your child's development as it creates the conditions for your child to test the world, to make sense of it, to grow the skills they need to communicate, to negotiate and express themselves.
What happens in the early years lasts for a lifetime and the EYFS team can't wait to welcome all our wonderful new families and children.
In term 1 we will be exploring our new environment and getting to know each other. Through our play we will be introducing the children to the Message Centre. This soon becomes the heartbeat of the classroom. Your children will quickly realise that mark making is fun and joyous and it soon becomes something they want to do again and again. There is nothing more exciting than discovering a hidden message in your shoe or hiding one for someone else to discover!
We have created a language rich environment for your children to enjoy. Your children will be learning a poem with actions each week so that they quickly build up a wonderful bank of poems to share and enjoy. We will also be introducing your children to Drawing Club. This is when we immerse the children in the world of story and unearth their imaginations. We embark upon story dreaming and we show the children the possibility of learning through modelled drawings and then we show them how much we value their own dreams and encourage them to draw with us. It is simply magical!
Our value this term is 'Respect' and our Global Curriculum link is 'Peace and Conflict'. We will be exploring some Bible stories that will help us understand what the word 'Respect' actually means and we will be thinking about how our own actions have consequences. We will explore some ways to avoid, manage and resolve conflict through role play and stories. The children will be encouraged to consider ways in which we can help when something goes wrong and how we can use our Brave Changemaker skills such as making decisions and communicating in a respectful way.
In our Jigsaw lessons we will be exploring feelings and emotions. The children will have the space and time to consider what it feels like to belong and how we look after each other.  The concept of Calm Me time will also be introduced. Jigsaw is a mindful approach and Calm Me time is designed to teach children techniques to relax their bodies and calm their minds.
TERMS 3 & 4
In term 3 we will be continuing all the excitement and magic we have introduced through the last two terms. The Message Centre has become a real hub in our classrooms, where children spend time mark making, which is now leading to writing sounds and words – it's amazing! The children have recently discovered some top-secret code writing pens which they can use to write and reveal secret messages to each other – these are a definite hit!

We will be continuing to develop a language rich environment for your children this term, by continuing our weekly 'Poetry Basket' poem for the children (and you!) to enjoy. We will, this term, be learning a traditional Nursery Rhyme which your children can share with you. These include Jack and Jill, The Grand Old Duke of York, Pussy Cat Pussy Cat and so many more. Drawing Club continues to be a popular time of the day; children are immersed in the world of story, where they can explore ideas and share them through mark making. This term, we are excited to be launching our Mystery Reader to further support children in developing a love for reading. Each week, we will have a different mystery guest who will Zoom into our classrooms and read a story to the children.

Our value this term is 'Truthfulness' and our Global Curriculum link is 'Rights and Responsibilities. We will be exploring lots of different stories that will help us understand what Truthfulness is all about and why it is important. We will think about why rules are an important part of our lives and we will actually be meeting a real life police officer – how exciting! The children will be able to come up with their own questions to find out all they can about being in the Police Force and helping to keep us all safe. We will continue to use and develop our Brave Changemaker skills such as making decisions, problem solving and communicating.
TERMS 5 & 6
As we head into the final two terms, we look forward to a fun and exciting end to the year.
Our curriculum theme this term is Global Neighbours, where we look at the question, 'Who lives in a House like this?' We will be exploring many different mini beasts and animals, and their habitats and look at different ways of comparing them. To support our learning of this, we will be going on a school trip to The Wild Place – how exciting!
Throughout term 5, we will be making our very own mini beast homes using recycled and natural items. Children will design, make and decorate their homes before choosing a special place for them in our outdoor area. We can then do some investigating to see if they have any residents in term 6!
Moving into term 6, our curriculum theme is Sustainable, Environmental Development, and our learning will be centred around the question, 'How do we look after our World?' Throughout the term, we will be developing the children's knowledge and understanding of how to look after our world and the animals in it, using knowledge gained from our Wild Place visit, and aim to make them eco warriors! Some of the books we will share include Dear Green Peace, Somebody Swallowed Stanley and There's a Rangtan in my Bedroom.
You can support your children with these themes at home with these couple of ideas:
Do you recycle? How do you sort it?

What mini beasts can you find in your garden?